How is the primer of the Best Cosmetic Aluminum Tube applied
---
Primer is an important procedure in the manufacture of the Best Cosmetic Aluminum Tube For sale. The polyester resin raw materials used in the primer must also meet the relevant safety standards of the local or exporting countries. Let's follow the editor of Lisson Plastic, a professional Best Cosmetic Aluminum Tube manufacturer, to take a look at the methods and steps of priming aluminum tubes.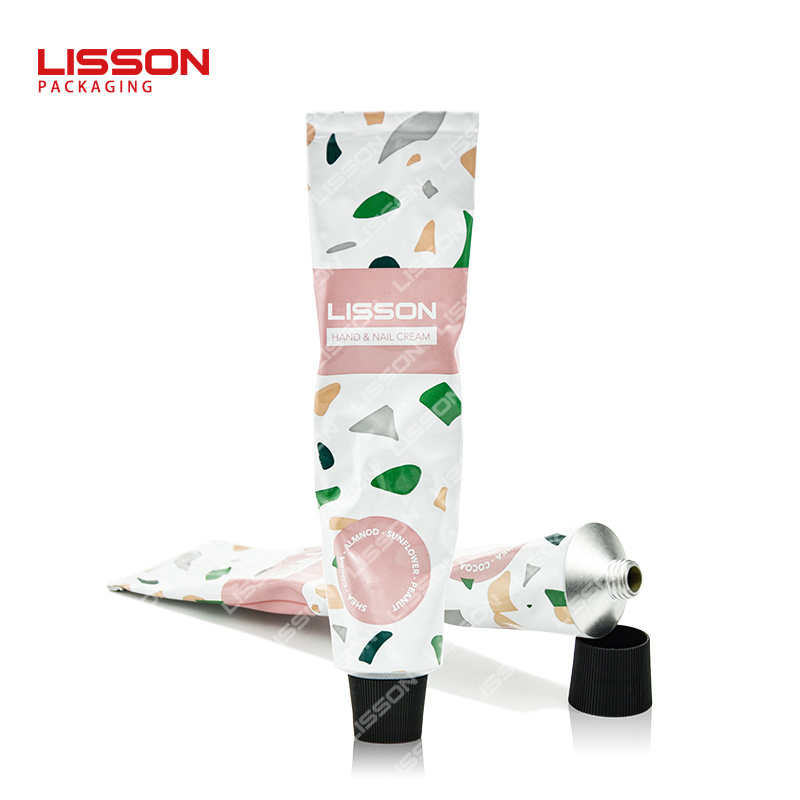 After being stamped into a tubular shape, the empty and Best Cosmetic Aluminum Tube For sale must go through the procedures of modification, annealing, and internal spraying before it can come to the roller of the primer coating machine. When the primer turntable of the aluminum tube rotates, it drives the Best Cosmetic Aluminum Tube on the roller to press on the rubber roller covered with primer, and the primer is coated on the aluminum hose.
After the primer is applied, the aluminum tube must also be baked in an oven at a high temperature of 150 to 160 degrees Celsius for a few minutes, so that the resin particles on the primer of the Best Cosmetic Aluminum Tube For sale are fused and melted. Cures to a smooth protective film. After the hose has cooled down, it is ready for the subsequent printing process. The smooth and delicate undercoating will make the subsequent printing effect of the Best Cosmetic Aluminum Tube more satisfactory.
One-Stop Aluminum Packaging Customized Service

---