Do you know what the inside of an Aluminum Cosmetic Tube is like
---
Under the psychological trend of pursuing a better life, cosmetics must meet consumers' expectations of beauty and beauty if they want to be favored. The product itself must be of high quality, and the packaging must also pay attention to it. Refinement and high-grade can bring more sales. If it is a cream product, such as hand cream, face cream, foot cream, you can consider using Aluminum Cosmetic Tube for filling.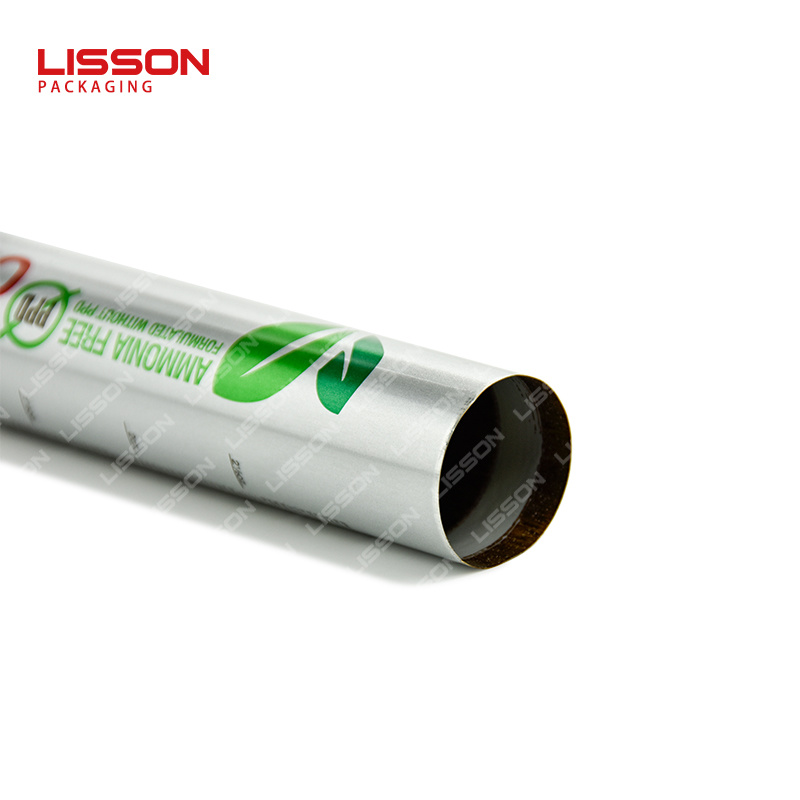 Aluminum Cosmetic Tube was originally used to fill pigments, and it has the advantages of easy carrying and storage in small packages. Later, it was widely used for filling various types of ointment products. It was found that the small Aluminum Cosmetic Tube was very easy to use, and after processing, it could improve the sealing performance of the package, making the ointment filled in it not easy to deteriorate, ensuring that the The expiration date of the product.
If you have the opportunity to open the inside of the Aluminum Cosmetic Tube, you will find that the inner wall of the aluminum tube is machined. First, a thin layer of resin is coated on the entire inner wall, which is used to isolate the contact between the paste and the aluminum material, prevent the reaction, and also increase the sealing performance of the aluminum tube. Furthermore, a circle of white latex is coated near the opening at the end of the aluminum tube. When the aluminum tube is folded and sealed, the elastic latex can fill the gap near the opening, improve the sealing performance after filling and sealing, prevent the leakage of paste, and prevent moisture and pollutants from entering the tube.
No matter the spray resin on the inner wall of the Aluminum Cosmetic Tube or the latex on the tail, it is to enhance the sealing of the package, so that the cosmetic paste can be stored safely. Especially for ointment products that are easily oxidized, damp and deteriorate, good packaging is needed to effectively guarantee the quality.
One-Stop Aluminum Packaging Customized Service

---