Production Technology of Hand Cream Aluminum Tube
---
1. Stamping, forming and annealing. The raw material of Hand Cream Aluminum Tube is aluminum plate with aluminum purity of 99.7%.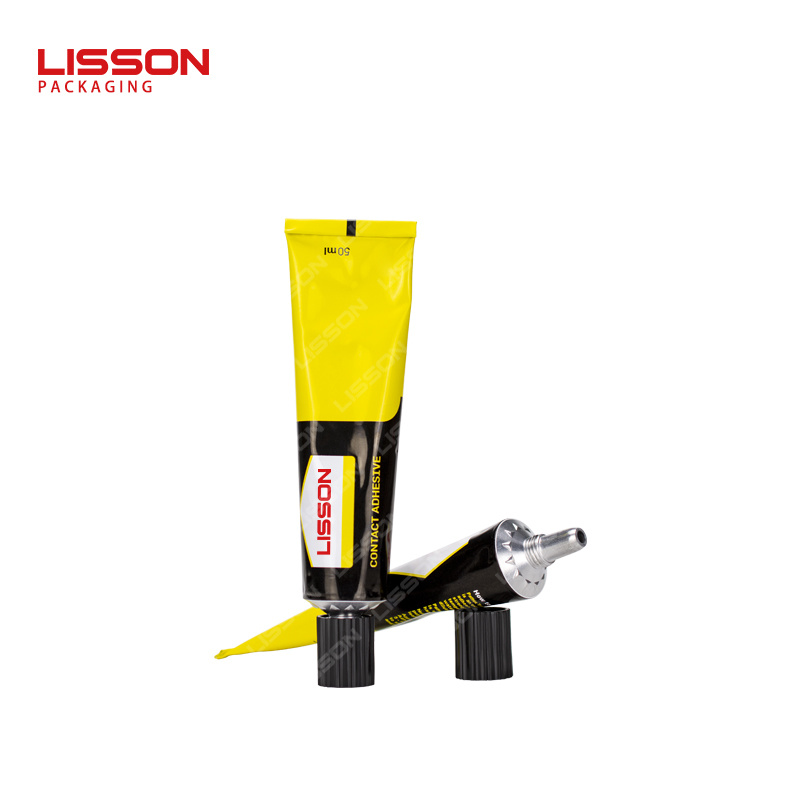 2. Buffering, internal spraying, curing and drying. The internal spraying of the Hand Cream Aluminum Tube is very particular and must be a food-grade epoxy phenolic resin. It is sprayed with food-grade resin, which needs to be cured and dried at high temperature. At the same time, the disinfection effect can be achieved, the microbial biomass can be controlled, and the sterile state can be maintained.
3. Primer printing and primer drying: The primer of Hand Cream Aluminum Tube is made of saturated polyester resin, which is white or milky white and needs to be dried after five/six color printing.
4. Cushioning, top cover and tail rubber. The top cover is divided into manual top cover and machine automatic top cover. The Hand Cream Aluminum Tube comes with a closed tube with a spiked plastic cap and an open tube with a spikeless plastic cap. The tail is coated with food-grade environmentally friendly latex.
5. Quality inspection - finished product packaging: After the finished product is covered, a series of finished product inspections are required, including microbial biomass, sterility, and non-positive. Medicated ointment tubes are used as packaging containers for external plaster. External ointment is a standing medicine, with many varieties and a wide range of users. The Hand Cream Aluminum Tube is produced automatically in large batches, and all processes from stamping to top cover are automated. The monthly output of an automated production line is one million pieces.
Precautions during the production of Hand Cream Aluminum Tube
1. Production environment: clean and dust-free workshop, the products meet GMP standards.
2. Focus on the toughness index, sealing index, coating flexibility and adhesion, and the fit of the tube cap of the Hand Cream Aluminum Tube.
3. Establish a professional quality inspection system, equipped with a certain number of quality management and inspection personnel and corresponding equipment.

One-Stop Aluminum Packaging Customized Service

---