The obvious advantages of Reusable Aluminum Squeeze Tube over plastic tubes
---
Compared with plastic tube, Reusable Aluminum Squeeze Tube is more stable and environmental.
The Reusable Aluminum Squeeze Tube has no suction phenomenon, which can avoid the deterioration of the contents in contact with the air caused by the suction air, thus affecting the quality of the packaged goods. Aluminum hose barrier performance and shading performance is also significantly better than plastic hose, and the aluminum hose with internal spraying and plastic hose, the stability and effectiveness of the inner installation of less influence.
Aluminum Squeeze Tube also have the great advantage of being easy to recycle.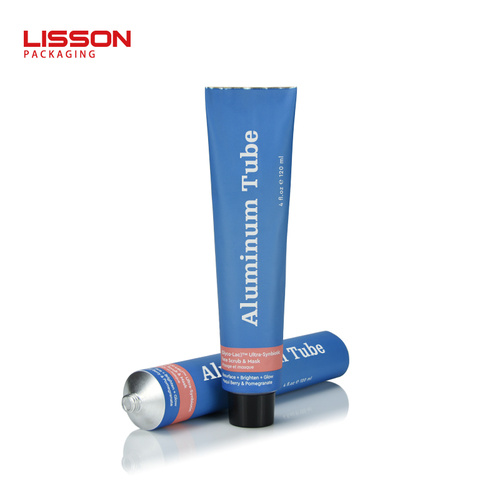 Human society is to survive, must change a large number of consumption and waste of natural resources, damage the environment at the same time the traditional mode of production, from the perspective of environmental considerations,Reusable Aluminum Squeeze Tube make less pollution to the environment, and the plastic hose after use is not easy to recycle, easy to pollute the environment, this is also when choosing drug packaging materials, worth a key into account.
One-Stop Aluminum Packaging Customized Service

---