Aluminum Tube and Bottle Catalogue
Aluminum Collapsible tube is the ideal packaging for cosmetics, hair coloring, pharmaceuticals, foods, toothpaste and gels. It is sustainable pacakging and the aluminum tubes 100% recyclable. make your unique green packaging at Lisson Tube packaing. Get a quote now!
Aluminum Cosmetic Tube Factory View
Lisson Aluminum Cosmetic tube packaging factory started in 2013, own more than 6 products line and hundreds of skilled workers. we produce over 60 million per year for customers from the American, Canada, Australua, European, South-east Asia and Mid-east. Welcome to visit our aluminum tube packaging factory. Your Packaging, we customize for you!
What We Can Do for You
Are you looking for a reliable packaging factory who can offer one-stop eco-freindly packaging solution service? Now you finded. We offer complete customization solution service: Custom Mould, Design, Printing, Free Sample for evalution, transportation and excellent after-service. More information pelase send message to us now!
ONE:CUSTOM MOULDS
TWO:DESIGN
THREE:PRINTING
FOUR:FREE SAMPLES
FIVE:TRANSPORTATION
SIX:AFTER-SERVICE
SEVEN:SOLUTION



Guangzhou Lisson company has various patents

The professional media "China Beauty" as the top ten suppliers of micro-enterprises honor enterprises.
Customer Voice
We did so many successful cosmetic aluminum tube packaging cases in the world and below is theirs voice for our service.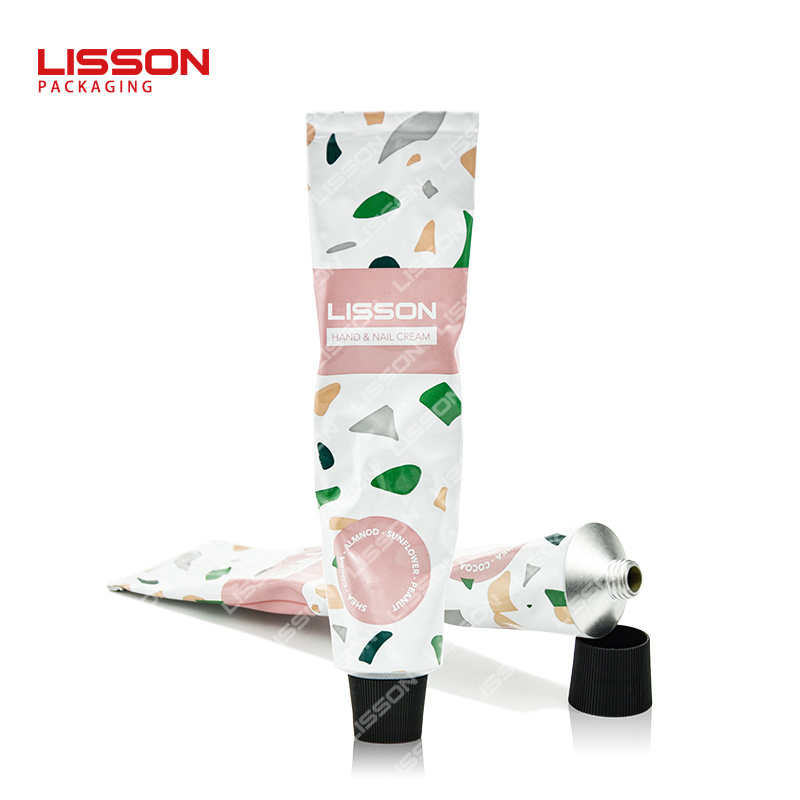 What are the advantages of folding aluminum tubes as packaging materials?
2022-11-01
The foldable aluminum tube is suitable for the packaging of various low-viscosity slurries, such as vinyl glue, silicone glue, epoxy glue, rubber glue, general sealant, etc. Many adhesive and sealant products on the market come in these metal tubes with a capacity between 5ml and 90ml.
One-Stop Aluminum Packaging Customized Service

---