Hand Cream Aluminum Tube products can choose aluminum hose
---
Aluminum hoses can be seen almost everywhere in people's home environment, such as some hand creams, glues, ointments, toothpaste and other products, will be packaged with aluminum hoses.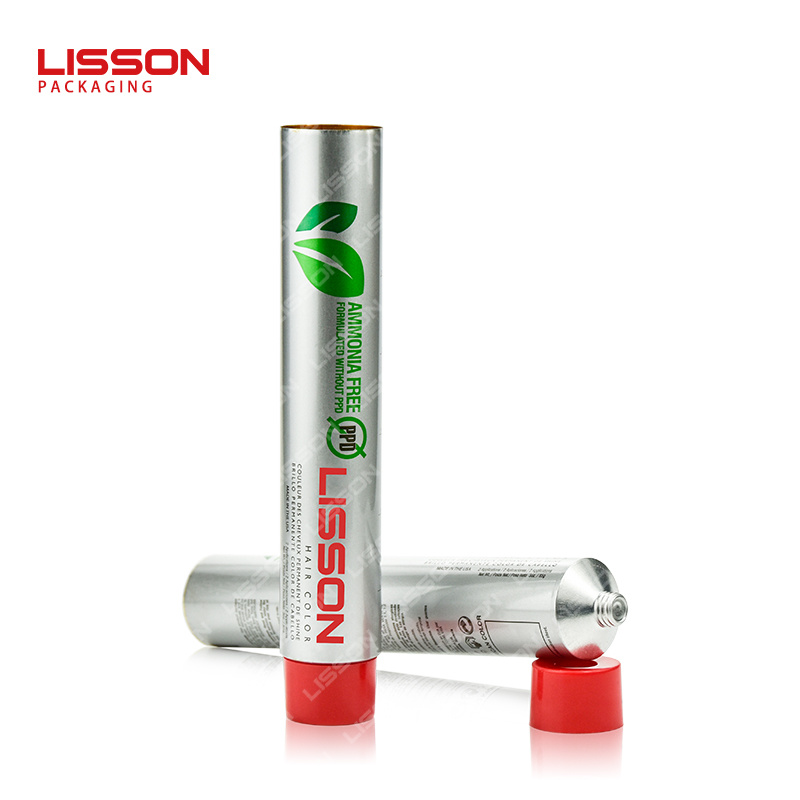 Aluminum has been used as a packaging method for a long time. From its obscurity at the beginning to today being valued by many cosmetic brands, it is inseparable from the advantages of Aluminum Cosmetic Tube itself:
1.Hand Cream Aluminum Tube products conform to the development trend of environmental protection
From the national point of view, emphasizing the construction of ecological civilization means that the country attaches great importance to green environmental protection, and the voice of green environmental protection is increasing day by day. Therefore, in the cosmetics packaging industry, the recycling and utilization of packaging materials cannot be ignored. The aluminum hose made of pure aluminum can be recycled, remelted and regenerated. At the same time, the energy consumed by remelting waste aluminum to produce recycled aluminum ingots is only 5% of the conversion of alumina into primary aluminum ingots. It is more convenient and very environmentally friendly at the same time! If human society wants to survive, it must change the traditional production method as soon as possible and choose a more environmentally friendly way of life, and the implementation of such environmentally friendly and renewable high-quality materials can start from choosing aluminum materials!
2.Hand Cream Aluminum Tube products have strong stability and do not change the properties of the contents
Hand Cream Aluminum Tube products are formed by one-time stamping of a single aluminum material, and there is no possibility of leakage at the welding splices of other hoses of different materials; the inner sprayed aluminum hose is added, which does not react with the contents and does not change the product's quality. performance; and the hose with tail rubber has good sealing characteristics and has a more sufficient sealing protection effect on the product. Therefore, strong stability is also the reason why aluminum hoses can be valued by many brands.
3.Hand Cream Aluminum Tube products have a wide range of applications
Aluminum is the most common metal in packaging materials. Hand Cream Aluminum Tube products made of pure aluminum can be used in cosmetic packaging, glue packaging, ointment packaging, grease packaging, nail glue, and automotive repair glue. , the scope of application is actually very wide! In fact, the use of substances depends to a large extent on the properties of the substances themselves, and aluminum itself has a variety of excellent properties that can be used in the packaging of various products!
Any kind of dish can sell well, of course, not relying on chance, but more because the superiority of the product itself is irreplaceable, and the same is true for Hand Cream Aluminum Tube products! Compared with other metals, aluminum was discovered and used not very early, and aluminum hoses made of pure aluminum are also not earlier than hoses of other materials, but in recent years However, more and more Hand Cream Aluminum Tube products can be seen in various industries such as cosmetics, glue, ointment, toothpaste, etc. The aluminum tube is more and more favored and loved by more and more brand owners, which means Aluminum hoses can meet the current and future development trends, so the aluminum hose market will continue to be popular in the future!

One-Stop Aluminum Packaging Customized Service

---